"We love you" - Neurological Consultants Of Alaska

"Do you need it today? We appreciate how issues are fixed on the first call nearly every time we have a need. " - Narcotic Drug Treatment Center

"Bright Solutions has always gone above and beyond to help us with urgent issues. We always have the same person, who is familiar with our setup, do our work. If he is unavailable they go out oftheir way to be sure we have the problem taken care of." - Dealer's Auto Auction
Help and Support
Don't Panic !
Most our team members have each experienced two or three decades of dealing with diverse computer systems.
We have priority access to a global team of people who work with us to find resolution to business critical issues and complex projects. We maintain partner relationships with with many other organizations such as Microsoft, Intel Advanced Micro Devices, Gateway, EMC Dantz, Dell, Hitachi, Vmware, Apple and others.
We are hardware and software agnostic meaning we are willing and probably have already worked with anything you are likely to need assistance with: Windows, Apple, Linux, BSD/UNIX - you name it we can work on it. We can't say we have seen it all but we have experience and ability to effeciently support just about anything you are likely to use. Our clients are individuals, businesses small & large as well as city state and federal organizations.
We don't hide information from you. No smoke and mirrors mystery. We will show you how to do things for yourself if you wish to be in the know. Our goal is to empower you rather than to keep you in the dark.

You can count on us to actually answer the phone and provide personal human interaction in a timely way. If you happen call when we are unable to immediately answer, our phone system relays your message almost instantly to our staff. We have someone on call 24x7 who can typically respond to critical issues within the hour.
Digital Forensics
It has become common for important documents to be stored and distributed digitally. When a dispute arises it can be helpful to have our assistance with locating and preserving digital documents and creating a presentation of the materials needed to argue in court.
Bright Solutions became a member of International Information Systems Forensics Association in 2005.We are also members of the Association of Certified Fraud Examiners.
We have done relevant work with the police, the Army and the Air Force as well as state and federal public defender agencies and many law firms.
We are able to testify as experts if needed.
Over time we have assisted with analysis of digital evidence relating to a wide range of cases such as:
Corporate Espionage

Suspicious spouses

Abuse of a minor

Internal affairs (within the federal court system and police department)

Sexual harassment in the workplace

Partnership disputes


Corporate disputes

Distribution or possesion of CP

Audio and Video recording and enhancement

Murder

Cell phone data & history

Geo-location information and history
Data Recovery
Hopefully you'll never need us to retrieve lost photos, accounting data or any of the many other important things you keep on your computers but if you do, we can assist.
In the past years we have helped hundreds of people and orginizations recover lost data. Most of our recovery attempts are successful.

We have decades of experience recovering and rebuilding hard drives. We have helped major oil companies, Air Force, Universities, home users and law firms.
We use a class 100 clean space with specialty tools if the drive needs to be opened for repairs.
Of course, the best way to prevent data loss is a solid backup strategy. External USB hard drives are very cheap these days, and many come with backup software. Should the worst happen, we're experts at retrieving your important files or helping you implement a disaster preparedness plan to minimize risk of data loss and down time.

We perform background checks and maintain written non-disclosure agreements for staff. Sensitive state and federal entities have also independently cleared our staff for access to sensitive areas. We can execute a written non-disclosure agreement upon request.
System Security
Computer security practices can affect us all.
How many businesses and computers store information about you which should not be exposed to the public?
The recent news is full of stories about security breaches that make people victims of identity theft. Unfortunately not everyone who uses a computer is worthy of your trust. Nobody wants personal data or business assets exposed to the bad guys. It can be very costly for a business to be compromised. Taking precautions in advance is much wiser and is good business as it will cost much less to be prepared than to deal with an issue after compromise.
Good information systems planning includes the need for a secure and reliable infrastructure. We have the knowledge needed to help you identify the areas that need attention. Our certified staff assists with the selection and configuration of many technologies that help secure the information that matters. Let us help you with your security needs such as:
Firewalls

File systems permissions

HIPAA Privacy

DFARS DOD and NIST compliant systems design to secure to protect FCI and CUI data ( CUI is government-created or owned information that requires safeguarding or dissemination controls consistent with applicable laws, regulations )
SOX compliance SOX is U.S. law meant to protect investors from fraudulent accounting activities by corporations. SOX isintended to verify the financial statements of the company, and the processes involved in creating them.

Corporate policies

Disaster Preparedness

Redundancy of critical data and systems

Virtual private networks

Encryption

Secure Online transactions
Secure USB devices

Encrypted onsite and offsite Backup

Incident Detection and Response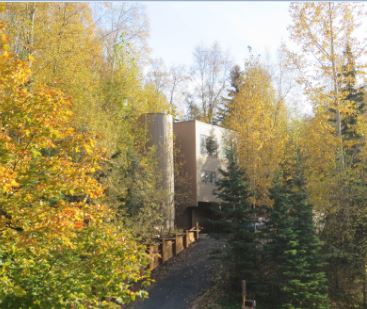 Contact Info
PO BOX 211032, Anchorage AK 99521
907-338-8188 Office Phone
(use extension 0 for the first available consultant)
Someone is on call 24x7